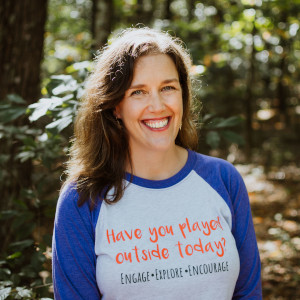 Sarah's children are 5 and 7 years old, so she's new to this journey, but believes that children learn best through discovery, authentic work, and play! She was inspired by her experiences at a non-traditional school in Canberra, Australia while her children were small. To facilitate that experience for her children and others in Alabama, she co-founded Little Mountain Forest School here in Huntsville.
Moving Beyond the Page
Beast Academy math
Singapore math
Math U See
Build Your Library (BYL)
All About Reading (AAR)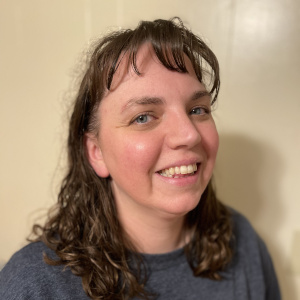 Jennilyn started homeschooling 10 years ago with a box curriculum, but through the years she discovered that each of her 3 children learned very differently, including a child with learning challenges like ADHD and SPD. She has transformed into an eclectic homeschooler that is considered a "fun homeschooler" by friends. Her oldest will graduate this year with dual enrollment credits from Calhoun Community College. Jennilyn has found what her kids enjoy doing and created their education around that.
Fun-Schooling Journals
Dyslexia Games
Dash into Learning
Dash Into Happy
Learning Math Fast
Notgrass High School
The Good and the Beautiful
Mystery of History
Learning Board Games
Educational Subscription Letters
Learning Carts filled with what my children do each day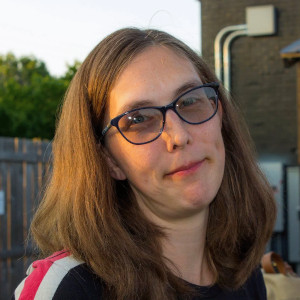 Johanna has been homeschooling since 2020 and this was the first year teaching both of her children.  She has gradually made a change to a full Charlotte Mason approach and continues to deepen her understanding of Charlotte Mason philosophy and methods.  She has experience with both secular and religious curricula as well as prepackaged and more self-guided curricula.  Johanna also has a lot of personal experience at trying to balance school with medical appointments as well as working around her co-op, Rocket City Homeschool Co-op, which she loves.
Charlotte Mason's books
Ambleside Online books
Mater Amabilis books
Blossom and Root
Math With Confidence
All About Spelling
Green Kids Crafts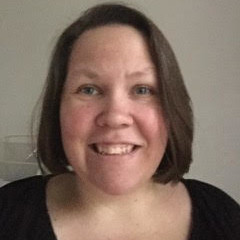 The Vasquez family has been homeschooling for 13 years using an eclectic approach to choosing curriculum. They will be graduating their college-bound senior this year. With four more kids to go, ranging in age from 4 to 13, the Vasquez family is looking forward to may more years of read-aloud and algebra.
Math U See
IEW
Apologia Science
First Language Lessons
Veritas History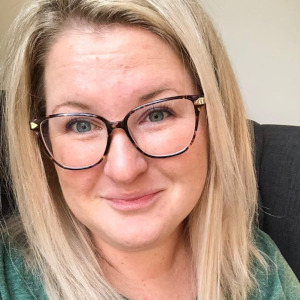 Darra is mother to a wild 4yo, and a gifted 7yo, all while being a small business owner! We've just finished our 3rd year of secular homeschooling and will continue onward, not taking a summer break. We began at Kindergarten and intend to continue through 8th grade at minimum. We enjoy alternative schooling locations such as the botanical gardens or while on vacations during non-peak seasons. We like to stick closely to our curriculum schedules as we all thrive on organization. I often say, "homeschool curriculums are a 'If you have more time or money' type of option"; I prefer to spend our money on complete curriculums rather than piecing it together myself.
Book Shark History (year1)
All About Reading
All About Spelling
Spelling U See (B)
Singapore Math Dimensions
Handwriting Without Tears
Moffatt Girls (TpT) Writing
History Quest
REAL Science Odyssey (earth science)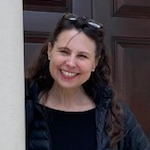 Melissa McMahan has used the free classical Charlotte Mason curriculum AmblesideOnline with her five daughters (currently grades 5, 9, 10, and two in college) since 2006. She enjoys helping other moms cultivate a warm atmosphere, a Godward discipline, and a connected life through her YouTube channel and Instagram (Cair Paravel Academy).
Charlotte Mason
Ambleside Online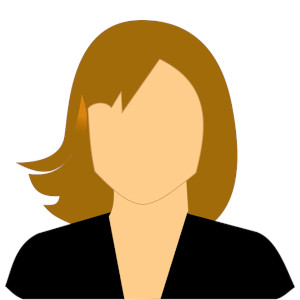 Jennifer has been homeschooling her 10 children for 10 years. During this time, she has graduated 5 of her children. She has multiple children with learning differences and special needs including ADHD, dyslexia, auditory processing disorder, and autism. Because of this she has spent the last 5 years studying how kids learn and how to help them with learning challenges. Homeschooling gives us the unique ability to meet each student where they are, teach them in the way they learn, and watch them thrive!
All About Reading
Science of Reading Bundle
God's Design for Beginners(science)
Mentor Writing-beginning levels
Saxon Math-Algebra 1
Alecia is a homeschool mom to 5; 4 girls ages 13, 10, 7 and 4 and 1 precious baby boy who is 1. She has been homeschooling since her oldest was in Kindergarten and have never looked back. She tries to be fairly relaxed in her homeschool to allow time for fun stuff like arts and crafts, field trips and play while at the same time ensuring a quality education. There have been times and seasons of trial and error; the Lord has always proven faithful to meet our needs if we keep trusting in Him. It is a delicate balancing act homeschooling with little ones and I'm happy to encourage you if this is a season you're facing!
Saxon Math
The Good and the Beautiful Math
IEW Fix-It grammar
Notgrass History
Thinking Tree Mystical Creatures
Logic of English Foundations A
Explode The Code Before the Code
The Good and the Beautiful Science
Cheerful Cursive
Apples and Pears Spelling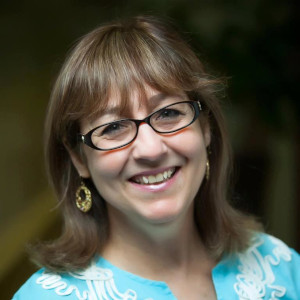 Anita has been homeschooling her 7-year-old grandson and 4 year old granddaughter since November of 2021. She was new to the world of homeschooling, as were her daughter & son-in-law, so there was an initial period of trying out different methods & curriculums. At the beginning of this school year in August 2022, her family decided to integrate the Charlotte Mason philosophy with Montessori methods & materials for both children. The homeschool space has a typical Montessori classroom set up along with all of the books recommended by Ambleside Online for Year One. So far everyone is thriving; the children with their schooling and the entire family with the new routine.
North American Montessori Society Curriculum Guide for Homeschool Preschool & Kindergarten
Montessori Materials for Math, Language & Practical Life
Ambleside Online Year One
The Good and the Beautiful Preschool
The Good and the Beautiful First Grade Language Arts and Math
Grandfather's Arithmetic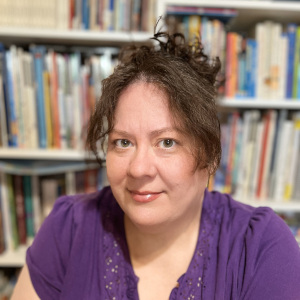 Jennifer is the mom of two boys; the oldest is dyslexic & was homeschooled from Kindergarten through Grade 12. Her younger son is currently in Grade 2 & he has ADHD. She uses a somewhat eclectic mix of curricula and supplemental resources and loves to bring in "living books" and board/card games and hands-on learning whenever possible.   Jennifer coordinated a social and academic homeschool co-op with 30 families for 8 years while living in TN and loves to share with others what has made her family's homeschooling journey successful thus far. In her "free" time, she enjoys cross-stitching, sewing, knitting, reading, attending concerts, thrift shopping, playing board/card games, and learning Scottish Gaelic.
2nd/3rd Grade My Father's World "Adventures in My Father's World" and associated/supplemental materials
4th grade My Father's World "Exploring Countries and Cultures" and supportive Materials
1st Grade, Second Grade McRuffy Press Math, Language Arts and Science
Easy Grammar several grades
First Language Lessons 2nd Grade
Notgrass America the Beautiful
Rod and Staff Grammar 2nd Grade
Various books we have found very useful for Art, Music etc.
Positive Action for Christ 1st Grade Bible
Galloping the Globe (World Geography and Culture)
Cantering the Country (USA State Study)
Life of Fred Elementary Math
Real Science Odyssey Elementary Life Science
God's Creation Science
Christal Gamble Banks was raised in a quiet, rural town in North Alabama with dreams of going to college and the starting an art career in the big city.  She did just that but after spending 15 years in fast-paced Atlanta as an Art Gallery Director, Christal decided that she missed her Sweet Home Alabama and came back to reside in the very place she grew up.  She's now a full-time wife, homeschool mom and blogger that enjoys reading, fine art, traveling, spending time outdoors, and volunteering with her local Friends of the Library. You can find Christal and her 7-year-old, Cash, encouraging and helping other parents with Learning at Home through their Multi-platform online presence, @Mamasweetbaby.
Royal Fireworks Press – MCT Island, Caesar, Awesome Alex
Beast Academy
Math Mammoth
Curiosity Chronicles
Know Yourself Academy
HWT – English and Spanish
Lightning Literature
Beautiful Feet
Bookshark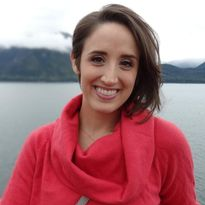 Lauren has been homeschooling for 5 years. She has 2 children, 4th and 2nd grade. One is on the Autism spectrum the other is Dyslexic. She homeschools using structure, grace, and Jesus. Everyday has its own challenges, and everyday God shows himself faithful. Lauren uses Abeka as well as The Good and The Beautiful, and In the Beginning.
Teachers Pay Teachers
Abeka
The Good and the Beautiful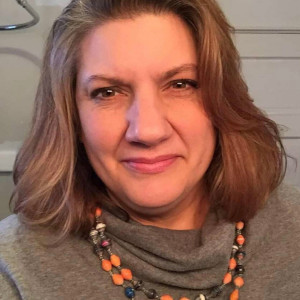 As the adoptive mother of 12, Nicole has 25 years of experience in homeschooling children with a myriad of special needs and 10 years coaching and supporting families working closely with educators, specialized therapists, and church groups. Using Charlotte Mason's relational approach to educating and connecting with children, her passion is to equip families to educate their own children.
Charlotte Mason
Ambleside Online
Books regarding home education for adopted children